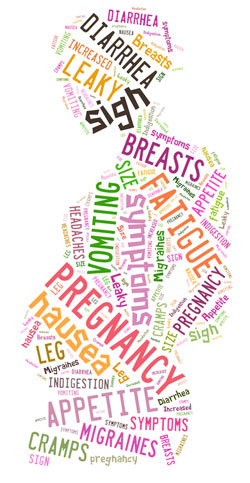 Pregnancy is a wonderful life changing experience and whilst some mums-to-be sail through their pregnancies, for other mums-to-be, pregnancy may be more challenging. The body changes rapidly and mums-to-be may experience sciatica, prolapsed discs and Symphysis Pubis Dysfunction (SPD), morning sickness, heartburn, high blood pressure, mood swings that can be caused by postural or hormone changes. Pregnancy massage will support the mum-to-be on both physical and emotional levels.
Pregnancy massage is tailored specifically for the mum-to-be and is a gentle, relaxing massage using Swedish massage techniques, acupressure, lymphatic drainage and stretches.
Pregnancy massage is undertaken by the mum-to-be lying on her side on the massage couch, supported by pillows in appropriate positions, to ensure mum-to-be and bump's comfort.
Benefits of Pregnancy Massage
Stimulates circulation system and the reduction of waste
Improves lymphatic system and helps to reduce swelling (oedema) in hands and legs
Induces relaxation for mum and baby and may help with insomnia or disturbed sleep patterns
Releases muscular tension of upper back, shoulders, lower back and hips.
Relieves leg cramps
Helps alleviate back pain and relieve pressure on weight bearing joints
Relieves aching, tired legs
Reduces high blood pressure
May help to relieve tension headaches
Decreases stress levels
Improves sluggish bowel movement
Aids the respiratory system to aid breathing during labour and birth
Hormone production is stimulated to assist with shorter, easier labours and breast feeding may be easier
A deeper bond between mum and baby may be enhanced during massage
Pregnancy massage can be given from 13 weeks with medical permission from your midwife or GP. Pregnancy massage is not offered to mums-to-be unless you are registered with your GP. It is helpful if you can bring your antenatal notes to your appointment.
Pregnancy Massage
In a typical massage therapy session before the first treatment, a consultation will be undertaken to discuss medical history, symptoms presenting and outcomes. The consultation is completely confidential. If it is deemed inappropriate to perform a massage due to medical history, an alternative treatment will be offered, where possible.
Pregnancy massage is undertaken by the mum-to-be lying on her side on the massage couch, supported by pillows in appropriate positions, to ensure mum-to-be and bump's comfort. During the massage treatment the mum-to-be is covered with towels with the exposed area of the body uncovered only whilst that particular body part is being worked on.
Oil is used to reduce friction on the skin and at Orchid Therapies, Grapeseed oil or Sweet Almond oil is used during massage treatments.
After receiving a massage treatment, a drink of water will be offered to help flush out toxins. Where possible avoid doing anything strenuous or stressful after receiving a massage to help maintain the benefits of the massage.
Ideally showers or baths should be taken prior to receiving a massage.
Special offer - Book and pay for 6 sessions in advance and receive the 6th treatment half price.
Contact Liz at Orchid Therapies
Liz Williams is a professionally trained (ITEC) complementary and beauty therapist, specialising in wellbeing treatments and intimate waxing. To find out more about any of our treatments or to book an appointment, email liz@orchid-therapies.co.uk or text or telephone 07796 270 162 today.