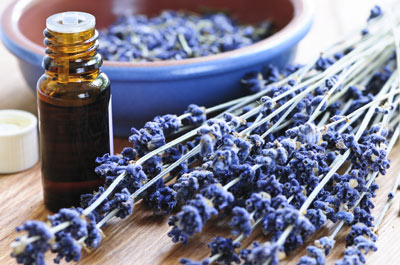 Aromatherapy is the controlled use of essential oils from plants for their therapeutic properties. The oils are used to treat physical and psychological conditions helping to promote a healthy mind, body and spirit. As well as being used in individual therapy sessions and at home, it is also used in a variety of settings, including hospitals and hospices.
Orchid Therapies offers Aromatherapy massage treatments.
Benefits of Aromatherapy massage
In all types of massage therapies, the intention is to relax the soft tissues, increase delivery of blood and oxygen to the massaged areas, warm them, and help the body to relax.
The effects of massage are both physiological (relating to the structure of the body) and psychological (relating to the mind).
Relief from everyday aches and pains
Reduce stress
Increase relaxation
Address feelings of anxiety and tension, and aid general wellness.
Massage therapy can also be used in support of other therapies to assist in the rehabilitation of muscular injuries.
History of Aromatherapy
For thousands of years, the ancient civilizations such as the Egyptians, Romans used aromatic plants and herbs for religious, medical and cosmetic purposes, as well as in rituals, making incense, embalming and preserving using oils such as cedar and myrrh. The Egyptians were first recorded as using aromatic gums herbs and oils in their papyrus manuscripts dating back to 2800BC. They also were known for their herbal preparations and ointments, which can still be found intact in some of the tombs in Egypt today. China and India also used plants and herbs for medical use dating back thousands of years. Europe came to learn about the plants and herbs and the benefits of using them, from the knights and soldiers returning from war in the 11th - 13th century. In the Middle Ages people wore plants to protect themselves from infection.
The use of plants and oils was popular until the 19th century when scientists started to try to reproduce the healing properties of the oils with synthetic alternatives. Eventually manufactured and commercial drugs replaced old remedies and herbalism and interest in oils dwindled in popularity.
The term "aromatherapy" came from a French chemist called Rene Maurice Gattefosse in the 1920's. He wrote a paper in 1928 where the term "aromatherapie" was first used. Gattefosse had been researching the oils since he burnt his hand and plunged his burnt hand into what he thought was a vat of water but was in fact a vat of lavender. The lavender healed his hand with no scarring from the accident. He researched the healing properties of the oils and during the First World War he used oils on soldiers' wounds which helped to heal the wounds faster.
Further research has been developed by key people such as Dr Jean Valnet who continued the work of Gattefosse by researching oils with the soldiers in the Second World War on physical and psychological conditions. Maurguerite Maury an Austrian biochemist followed Valnet's work and she discovered the effectiveness of oils in massage. In the 1940s she brought her ideas to Britain, developing the beauty treatments eventually setting up aromatherapy practices. Aromatherapy was then developed on a clinical level by Robert Tisserand. Aromatherapy remains a popular treatment today in using natural therapies to treat physical and psychological conditions.
What are essential oils?
Essential oils are derived from various parts of plants and possess individual characteristics which can be used to prevent disease. Essential oils have many therapeutic uses and depending on what type of oil it is and can work on the body as an analgesic, a sedative, a stimulant, nervine, an anti-spasmodic, a relaxant, an expectorant, an anti-depressant, an anti-septic, an anti-inflammatory, balancing, uplifting and many more.
The oils can be used in many ways such as in a massage, bath, inhalation, compresses or skin/oil lotion to name but a few. The oils are readily absorbed into the skin and can take from 10 minutes to absorb into the bloodstream and can stay in the body for up to 5 days.
In aromatherapy when two or more oils are mixed together this is known as synergy. A synergistic blend means the sum of the parts are greater than the individual parts meaning the oils are more powerful when combined.
Oils have 3 modes of action:
Pharmacological basis - chemical changes that take place and interact with our hormones and enzymes
Physiological basis - how the oils affect the body - relaxing the body, or stimulating the body
Psychological basis - how the oils affect the emotions.
Essential oils are to be treated with respect and not misused as in the wrong hands the oils can be dangerous.
Carrier oils
Essential oils cannot be used directly on the skin (with the exception of tea tree and lavender), so in massage or blending a carrier oil is used. The essential oils are counted out by the Aromatherapist and blended accordingly. Typical carrier oils used in aromatherapy are Sweet Almond oil, Grapeseed, Evening Primrose, Avocado, Calendula and Peach Kernel oil. Oils are derived from plants, flowers, nuts and seeds and have health benefits of their own such as vitamins.
Interesting facts
The price of an oil reflects the time and energy required to produce and harvest the plants. There is more oil in a leaf than a petal so Thyme and Rosemary will be cheaper to extract then Jasmine or Rose which is taken from the petals.
400kg of Thyme will produce 1kg of Thyme oil
2000kg of Rose petals are needed to produce 1kg of Rose oil
4 million Jasmine flowers are needed to produce 1kg of Jasmine oil and the flowers have to be hand picked in the evening to capture the scent.
Aromatherapy massage
In a typical Aromatherapy massage session, before treatment, a consultation will be undertaken to discuss medical history, symptoms presenting and outcomes. The consultation is completely confidential. A blend is chosen based on the outcome of the consultation and offered to the client before blending of the oils takes place. If the blend chosen isn't liked, another blend will be offered. Certain oils may not be suitable for use in massage depending on medical history.
If it is deemed inappropriate to perform a massage due to medical history, an alternative treatment will be offered, where possible.
At Orchid Therapies, the essential oils chosen are blended with either Grapeseed oil or Sweet Almond oil.
After receiving a massage treatment, a drink of water will be offered to help flush out toxins. Where possible avoid doing anything strenuous or stressful after receiving a massage to help maintain the benefits of the massage.
Ideally showers or baths should be taken prior to receiving a massage.
Please also read the Massage Therapy page.
Contact Liz at Orchid Therapies
Liz Williams is a professionally trained (ITEC) complementary and beauty therapist, specialising in wellbeing treatments and intimate waxing. To find out more about any of our treatments or to book an appointment, email liz@orchid-therapies.co.uk or text or telephone 07796 270 162 today.