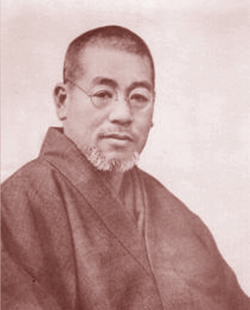 Reiki (pronounced Ray Key) is a Japanese word meaning Universal Life Force. The ki part of the word translates into Chi or Qi the Chinese word for energy. Reiki is a natural method of healing founded by Dr Mikai Usui, a Japanese doctor who after many years of searching for answers to questions relating to spirituality devised the Usui method of Reiki. The teachings of Reiki have been been passed through generations from Dr Usui through Reiki Masters down to students today who collectively now practice Reiki all around our world today. Reiki practitioners have been attuned using specialised symbols to give Reiki treatments. Reiki is not attached to any religious belief system but is a spiritual healing treatment. Reiki assists with physical, emotional and mental issues, is non-invasive, safe and natural.
Reiki energy
Reiki energy can be given to any living thing, including people, animals and plants. Reiki is an energy flow which is channelled through the therapist to the client and is received where needed for healing purposes. It is not possible to give too much or too little. Sometimes our energy centres (known as chakras) and our external aura can become blocked by negative energy and thoughts, this in turn may lead to physical problems. Guided by a higher intelligence, Reiki releases negative energy, filling the recipient with positive energy thereby unblocking any energy deficiencies allowing free flowing energy to circulate.
Reiki treatment
Remaining fully dressed, Reiki is normally administered with the client lying down on the massage couch, if this is not practical Reiki can be given seated. Energy flows through the therapist hands to particular areas of your body using specific hand positions, starting at the head and moving further down the body towards the feet. Each position is usually held for 6 minutes during an hour's treatment or 3 minutes for a half hour treatment. During Reiki, clients may experience heat from the therapist's hands, clients may feel cold or both or they may see different colours as the treatment progresses. Clients may feel an abundance of energy both internally and in the aura the "energy field" surrounding us all.
Client's usually experience feelings of relaxation, calm and wellbeing during and after a Reiki treatment.
Either half an hour or one hour appointments are available for Reiki.
Contact Liz at Orchid Therapies
Liz Williams is a professionally trained (ITEC) complementary and beauty therapist, specialising in wellbeing treatments and intimate waxing. To find out more about any of our treatments or to book an appointment, email liz@orchid-therapies.co.uk or text or telephone 07796 270 162 today.